Listen to the TACO episode about the Mid Season Recap here:
Time flies when you're having fun! Well, we have reached the halfway point of ACO Season XI and it has not been disappointing. Seven ACO Majors and hundreds of ACO Regionals are in the books and players are beginning to position themselves in the rankings as we head towards Knoxville.
This season, we've seen a great increase in participation in Majors and Regionals as we continually add more Certified Officials and Regions. Only two seasons ago, our biggest
Major of the Season had 140 players. This season, we'll easily average more than 140, and we will have several Majors with close to 300 players. As we continue to establish relationships with cities and venues that allow us to come back year after year, the tourneys will only get bigger and better. We may see some growing pains at some locations, but as we add more Certified Officials in those areas, participation and competition will rise.
Some of our most competitive Majors of the season are scheduled for the second half of the season and all of them will be big. We have very strong participation in the states of
NC, GA, VA, and OH and the good times will roll! We have awesome venues lined up for the remainder of the Majors and it will be interesting to see how the home states represent. We know that state pride will be strong at the NC Major. With more members than any other state, NC will want to sweep some top spots!
Another reason for state pride—We hear rumors of a Slyder style tourney being added to the Worlds in which all members of the team must be from the same state. Sounds interesting. Maybe we can put some smack talk to rest…
According to our ACO World Singles Rankings, below is the current top Ranked players from each State. Great shootin' everyone!
Alabama – Rick Sutton
California – Ken Jones
Connecticut – Mike Student
District of Columbia – Jamie Lang
Deleware – Brian Wyre
Florida – Anthony Reul
Georgia – Drew Brown

Illinois – Kyle Anderson
Indiana – Louis Duvall
Kentucky – Matt Guy
Massachusetts – Larry Pigeon
Maryland – Timothy Pitcher
Michigan – Mike Jacques
Missouri – Jerry Wolford
Mississippi – Shawn Anderson
North Carolina – Jamie Graham
New Hampshire – Nick Cadieux
New Jersey – Brian Kuhn
Nevada – Damon Cochran
New York – Eric Augustyn
Ohio – James Frantz
Oregon – Doug Rippy
Pennsylvania – Chipper Polkowski
Rhode Island – John Moran
South Carolina – Trevor Brooks
Tennessee – Chris Odell
Virginia – Allan Rockwell
Wisconsin – John Whyte
West Virginia – Ted Dillon
Our bubble of Certified Official continues to widen and it is always very exciting to see different parts of the country begin to grab traction. Through the great efforts of our Certified Officials and Directors we've seen great strides in areas like New England, Florida, Michigan, and California this season. They're building armies of players in these locations and they're sick of hearing about how much better mid-Atlantic/mid-West players are! Keep an eye on California—Under the directorship of Ron Stokes and Ken Jones, they are adding several great Certified Officials and they are determined to catch their players up quickly. Will we see a West Coast player in the top ten at the Worlds this year? We'll see.
New faces are popping up everywhere, and while our time tested ACO veterans still hold the reigns, many new players are practicing and biding their time. At our halfway point, we see a common theme in our Singles Rankings as our six-time ACO World Singles Cham
p, Matt Guy, holds the top spot. Matt has already maxed out on Major points, earning first place at the WV and PA Majors, but don't expect him to take a break. He loves the competition and if he's got the chance to stop someone else from winning, you can bet he'll try! The only other player to already have two Majors titles this season is Frank Modlin from North Carolina. Frank will surely be one of the players who challenges Matt's top spot as the season goes on.
In Doubles, Matt also holds the top spot with his World Champion son, Bret. They have one Major title under their belts this season and will be looking to add another soon. But there are too many great teams to count out and this race will definitely go the distance. Teams from seven different states are represented in the top ten of the World Doubles Rankings and several great points opportunities are coming in the second half of the season.
Long-time ACO player and Certified Official Rocky Rockwell became eligible for t
he ACO Seniors division this season, and boy has he lit it up so far! In Seniors competition, Rocky is undefeated in all that he has participated. He earned first place in the WV and FL Majors, as well as in the first four Regionals of the season. Rocky is on a roll, but we have a feeling that there may be some that won't bow down so quickly—Listen closely, the Cisco family is practicing somewhere in the woods of WV right this moment.
The Women of Cleveland Cornhole, Stacia Pugh and Christine Papcke, who have dominated the Women's division for the past few years, have picked right up where they left off last season—At the top. It's no surprise that the defending ACO Doubles Team of the Season is also first and second in the Women's Rankings, but like all other divisions, hungry new players are on the rise. But until someone takes these two down in head to head battle, they own the division—We may have to rename it.
The Juniors division continues to grow in participation, and even though it's the smallest of our five divisions, the competition is absolutely brutal. There are at least five Juniors who are capable of top ten runs in World Singles at the World Championships. Congrats to Jamie Graham who became our first Junior player to win the World Singles division at our most recent Major in AL. The players are young, but they throw it flat and straight, and that's what they'll have to do if anyone wants to take Kenzie Beach from the top of the Juniors Rankings.
  The ACO would like to thank of the players, Directors, and Certified Officials for making the first half of ACO Season XI a great success. With your support, we know that the second half is going to be awesome! The next four Majors and the World Championships promise to be some of the biggest, most competitive, and most fun tourneys in our history. We will continue to improve the ACO experience for all of our players(we have a great new tool to be announced soon!) and we hope that you all are along for the ride. It's going to be a great trip to Knoxville!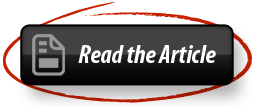 Don't bother Matt Guy about how he balances family and a grueling work schedule with being a six-time American Cornhole Organization "King of Cornhole." Guy readily answers questions about pitching preferences, practice methods, and mental preparation — but he has touble explaining just how he gets everything done each week.
"I'm asked that all the time," he tells Uproxx. "I really don't know."
The 44-year-old janitorial supplies salesman is the number one salesperson at his company. Calls, meetings, and site visits keep him on the road for 12 to 15 hours a day. Yet he still squeezes in time on the weekends for major, regional, and local ACO tournaments, as well as private events across the country.
"I work all week, and when the weekend comes around, I head out of town to play in tournaments. That's my life, but I have fun doing it," he says. "I make a little extra money doing it, too."
Guy's skills set him above almost all other professional pitchers but, like everyone else in the ACO, he can't live off of tournament winnings. There simply isn't enough prize money to go around. Cornhole has expanded since the ACO was founded over a decade ago, but everyone still works a regular job, attends school, or is semi-retired.
For most of the world, it's still a game you play with your cousins at cookouts.
The fact that they aren't well-known doesn't mean that cornhole players aren't committed. The work days might be long, the commutes longer, and the fan adoration nonexistent, but Guy and other professional ACO players will never stop pitching.
"I'll keep going until I can't play no more."
"Most players are just happy to get the bag on the board."
According to Merriam-Webster, "professional" can be used to describe any activity "that requires special education, training, or skill." Throwing corn-filled bags onto/into angled boards at a football tailgate or on the beach doesn't seem like such an activity, but ACO founder, president and CEO Frank Geers begs to differ.
"Most [amateur] players are just happy to get the bag on the board," he tells Uproxx.
Since 2004, the ACO has quickly become the sport's most popular governing and commercial body. Geers set up shop just outside of Cincinnati in the town of Milford, Ohio. From there, the organization offers "official cornhole rules, sanctioned products, tournament listings, and comprehensive information about cornhole events" to paying members and newcomers alike.
In a 2007 Wall Street Journal article, Geers mentioned his initial dissatisfaction with the American Cornhole Association, which opened its doors two years before the ACO. He didn't think they were doing enough to promote the sport, though ACA founder Mike Whitton told the paper that he was proud of his organization's achievements — boasting at the time that nobody else "has the membership we do."
Eight years later, the situation has certainly changed, though nothing more than a friendly rivalry exists between the two. "I tried reaching out to them to see if they wanted to partner and check out what we were doing," says Geers. "They thought they knew what they were doing, so they went about their merry way and we went about ours."
The groups have since kept their distance, though it's safe to say the ACO owns the sport of cornhole. Their rules are followed, their boards and bags are used, and their tournaments are attended by the greatest number of professional players and greenhorn enthusiasts. Affiliated clubs are strewn throughout the country — from southern California and the Midwest, to the east coast and the American South.
"We've got about 25 states in the east coast, South and Midwest," Geers explains. "Our borders end on the edge of Missouri right now, with a major tournament and a couple of certified officials there and in Illinois, but we're working our way into Iowa, North Dakota, South Dakota and Idaho. We've also got certified officials in California, and from there it all meets in the middle."
"It was pretty much like second nature."
Matt Guy has been with the ACO since Geers brought it to life in 2004. Yet his ties to the popular lawn game go back almost 10 years earlier, when his weekends were dedicated to practicing and playing a similar sporting occupation.
"I first played cornhole at a campground back in 1996. That was the first time I'd ever seen the game," he says. "Of course, I was a horseshoe pitcher back then."
Turns out Guy wasn't just some run-of-the-mill passerby who stumbled upon the inaugural ACO world championship, signed up on a whim, and won it. He was then a member of the National Horseshoe Pitchers Association, and was "ranked sixth in the world" among professional horseshoe players.
"I was one of the top players. I would travel around to horseshoe tournaments just like I do with cornhole tournaments."
Guy cut his teeth tossing horseshoes with his father, Art Guy, himself a horseshoe pitcher of wide renown. In 2002, the Cincinnati Enquirer interviewed the pair during a game at the OK Horseshoe Club in the city's Queensgate neighborhood. A then 31-year-old Matt said he enjoyed playing the game on a regular basis with his dad, who said he'd "loved the game all [his] life."
"My dad starting pitching horseshoes, and we were always pretty tight. So when he joined a league, I went with him," Matt tells Uproxx. "Then I started getting good at it. So one thing lead to another. We started going to tournaments."
At 16, Guy was already playing with his father regularly. After high school, he got a job at Butternut Bread, where his father worked, and focused his energies on carving a path for himself. With no wife or kids, this meant he could devote his extra time to practicing horseshoes.
"It kept me out of trouble," he laughs.
However, by 2008 the "King of Cornhole" had given up horseshoe pitching. The source of his newfound sporting success was taking up all of his free time on the weekends — Guy was already one of the best players in the ACO. This meant that he was always traveling to tournaments and, more often than not, winning them outright.
"I just pretended like I was trying to throw my horseshoe," he says. "It was pretty much second nature."
"I still tear up."
After winning five straight ACO world championships, however, Guy failed to garner a sixth-straight win in 2011. The loss dealt him a devastating blow, tempered by the fact that his own teenaged son, Brett Guy, was rising fast among the ranks of the organization's top players.
ACO certified official, director, and ardent cornhole promoter Ryan LaBelle of South Carolina has been watching the Guys play together since day one.
"Matt and Brett have been traveling around and playing tournaments together since Brett was 14. They play on the same team because Brett is thatgood," he tells Uproxx. "That's got to be a great feeling. To be able to travel around the country with your son, winning tournaments."
Brett didn't have any interest in learning the game of horseshoes, but there was something about watching his dad play cornhole that he found fascinating. Now 22 years old and working as the custodian at the Boone County School in Florence, Kentucky, he recalls watching Matt and others play the game and thinking how fun it would be to join in.
"My first ACO tournament was my first tournament ever, and I was 10 or 11. I was knocked out in the first round," Brett tells Uproxx. "When I started playing competitively, I went to King of Cornhole '07 and finished fourth. That's when I thought, 'I could be really good at this game.'"
Not only was Brett good at cornhole, but he was Matt Guy-good at cornhole. His father was winning world championships left and right, providing his son with the prefect study. When Brett finally decided to pitch his first competitive bags, Matt could immediately see how good his son was going to be.
"Brett naturally picked it up," his father beams. "When he turned 15, it was time to team up with dad. So we became partners and started playing together. He's grown up in it and improved over the years."
Matt's losing streak continued in 2012 and 2013, but he doesn't mind the latter so much since that's the year Brett won his own "King of Cornhole" title.
"I still tear up when I watch the video of him winning," Matt says. "It still gets me."
"Winning ACO Worlds VIII was the best feeling I've ever had in my life," Brett adds. "Especially when I turned around and saw my dad standing there, crying."
Guy Nation
When Brett won the King of Cornhole in 2013, his father wasn't the only member of the Guy family in attendance. The newly-minted champion's brother, sister, mother and grandparents were also there, and all of them were wearing custom-made jerseys that read "Guy Nation" on the back.
"My wife came up with it," Matt explains. "Most of our family was going to be there, so she had them made. It just kind of caught on."
As Brett rose to prominence Matt found himself stuck in a rut. Time and time again, he would attend the usual regional and major tournaments in his annual attempt to qualify for the world championship tournament, and time and time again he'd come up short. According to him, it was all in his head. The reasons for his sudden inability to retain his top ranking were mostly mental, and he struggled for years after trying to pinpoint what — if anything — he was doing wrong.
"It got to the point where I told Brett to find a new partner because my bad throws and scores were killing him," Matt says. "He simply wouldn't let me quit."
Brett realized his dad was in trouble, of course, but refused to break away from his coach and playing partner. So he kept at his father, using him as a warm-up during his successful run at the championship in 2013 and playing doubles with him throughout the season. He also turned the tables on him, the son coaching his father during the latter's repeated attempts to regain his former crown. No matter how down and out Matt seemed about the whole thing, Brett would never stop hounding him — all in an attempt to help the former champion break through his mental block.
"I knew he was going to get back in it," says Brett. "It took him awhile to get back into it, but I think me winning in 2013 helped him. Showed him I could do it, and that I would be there to help him through the tough times."
As Frank Geers explains it, Matt "struggled for two and a half years" and eventually, if not inevitably, made his comeback. Why? Because "his son won season eight," which gave him the strength and determination to make "a major rebound" a few seasons later.
In July, Matt attended ACO Worlds X in Knoxville, Tennessee with hundreds of other players. He entered the tournament tied for the top spot in the world rankings — a distinction he'd earned after a hard-fought season of local and regional tournament wins — and came out the other side with his sixth King of Cornhole title.
"That's the beautiful thing about this game," says Geers. "Whether you're eight or 80, anybody has a chance to become good."
The men of the Guy family are exceptionally good at cornhole. It may not make them rich or famous, but the sport continues to connect them through good times and bad. In a world when balancing work, family, and recreation often feels impossible, the fact that the Guy men have fused all three together seems like a massive accomplishment.