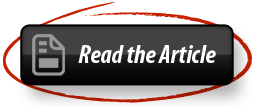 OWINGS MILLS, Md. — Before the Baltimore Ravens left for New Orleans on Monday, they packed up all of their equipment and gear. With a long week ahead of them before the Super Bowl on Sunday, players and staff went to great lengths to include everything they considered most important, everything vital to their performance.
So it was a given that their four cornhole boards, which occupied a central piece of real estate in the locker room at their training facility this season, were coming with them.
"I think it's fair to say that it's been a secret to our success," said Morgan Cox, the team's long snapper.
Cornhole, a Midwestern pastime also known in some parts of the country as Bags, is a game of stupefying simplicity. Points are scored by tossing a small bag, typically filled with resin, into a round hole cut into a slanted board.
The Ravens take the game seriously. They played games before practice and after meetings, the soft thud of the cornhole sack providing a sense of stability — and community — in a roller-coaster season. It was a foregone conclusion that the boards would make the trip to Louisiana.
As Ray Rice watched, quarterback Joe Flacco tossed a bag in a recent cornhole game before practice.
In fact, quarterback Joe Flacco and punter Sam Koch are members of the American Cornhole Organization, the sport's governing body. Frank Geers, the A.C.O.'s president and chief executive, said Koch called him late last week to stock up on additional supplies — and Koch even saved about $10 by using his membership discount.
The Ravens have bonded over cornhole, Koch said. An N.F.L. locker room can be an isolating place, with offensive and defensive players seldom interacting. Why would a starting defensive end strike up a conversation with the third-string quarterback? But inside the Ravens' locker room, cornhole has been a unifying force — like a Monday night bowling league.
"When you pick up a bag and start playing, you have an instant reason to talk to guys and build relationships," Koch said.
Based on the Ravens' cornhole rankings (yes, there is such a thing), Koch is the team's top player. The only person who consistently challenges Koch is Darren Sanders, the Ravens' director of security. Offensive lineman Michael Oher used to give Koch problems, but teammates say Oher's confidence and technique have waned in recent months. It has not gone unnoticed.
"Mike isn't even in the top five anymore," Cox said. "He's really declined."
The Ravens began to play cornhole in 2010, when defensive end Cory Redding introduced the team to the game's finer points. (Redding, who now plays for the Indianapolis Colts, is also a member of the A.C.O.) It did not take long for cornhole to catch on. The players found that it was an easy way to unwind after practices and pass the time between meetings.
The Ravens usually organize several tournaments over the course of the season, with singles and doubles brackets. Flacco and Oher's team is called the Untouchables.
The Ravens even set up a special Twitter account for cornhole-specific updates (@RavensCornhole), though posts this season have been few and far between. The team, by most accounts, has been more concerned with winning games than tabulating rankings.
Justin Tucker, the team's rookie kicker, said he benefited from some informal cornhole training before he entered the N.F.L. Once he joined the Ravens, he worked hard to refine his self-described "herky-jerky" throwing motion.
Like Oher, Tucker has seen his cornhole aptitude deteriorate during the playoffs. Nailing a winning a 47-yard field goal against the Denver Broncos in the divisional round earlier this month provided some solace, if only temporarily.
"I used to be top five around here," Tucker said. "But I've fallen off. It's a shame."
Koch, who grew up in Nebraska and has been with the Ravens since 2006, said he never played cornhole until it made its locker-room debut three years ago. He realizes this might come as a surprise. "Coming from Nebraska, and it being the Cornhusker State, you automatically think cornhole," he said.
Regardless, Koch said it took him only about four or five weeks to develop a technique that suited him. He now feels most comfortable tossing the bag like a Frisbee, with a slight clockwise rotation. Consistency is what sets him apart. He is the Stan Musial of the cornhole toss, at least in N.F.L. circles.
"Sam took it to another level," Cox said. "He raised the bar for everybody else."
Koch would have a tougher time on the professional cornhole circuit, at least according to Geers, who created the A.C.O. with the goal of spreading the game. The country's best players are capable of earning up to $10,000 a year. The world champion is recognized as the King of Cornhole.
"After the Super Bowl, I'd love to have some of these guys on the front line against our top players in the country," Geers said. "I bet they'd be floored."