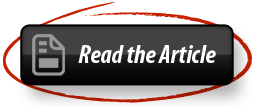 By Any Name, Even Baggo, The Pitch Is the Same; It Goes Better With Beer
By DAVID KESMODEL – Wall Street Journal
CHICAGO — Heidi Hoffmann clutched a red cloth bag of dry corn in her right hand and stared down her target, a 6-inch hole cut in a wooden platform at the other end of a cavernous bar. If she could hurl this bag and one or two more into the hole, she could clinch yet another victory for her team in the ChicagoCornhole league.
Two years ago Frank Geers, a 38-year-old veteran of event marketing, founded an alternative group, the American Cornhole Organization, of Milford, Ohio. To finance it, the married father of three cashed out his 401(k) and took out a second mortgage on his house. He's now borrowing money from friends and family to make ends meet. Mr. Geers says he began ACO partly because he didn't think the American Cornhole Association was doing enough to promote the game.
The association's founder, Mike Whitton, says he's proud of the four-year-old ACA's achievements. No one else "has the membership we do," he says.
ACO, whose roughly 500 members pay at least $15 a year, makes its own line of bags and boards and is one of several organizations hosting what they call national or world championships. Its customers include Carnival Cruise Lines. Last year, Matt Guy, of Alexandria, Ky., earned the designation of "King of Cornhole" by winning the ACO Nationals singles title at the Northern Kentucky Convention Center. Mr. Guy, a longtime horseshoes tosser, won $500. The 36-year-old will have a shot at winning $5,000 at the next ACO Nationals in January at the Oasis Resort and Casino in Mesquite, Nev.
"It's a silly-enough looking game that people become intrigued by it," says Mark Rembert, 22, a native of the Cincinnati area who founded a club at Haverford College in Pennsylvania. "Everyone thinks they should be really good at it, and when they're not, it becomes addictive."
By that reasoning, the game is a lot like golf, except it doesn't require the time, the money and the wardrobe. It seldom takes more than 30 minutes to play three games. The equipment is portable. Sets are often dragged from the trunks of cars before Cincinnati Bengals and Indianapolis Colts football games. And they can be set up indoors or out. The 16-ounce bags are light enough so anyone can play.
Then there's the beer. Sports bars, seeing a perfect tie-in, have been big promoters, as have game-equipment vendors eager to standardize a game that until recently was played mostly with homemade gear. Several organizations have introduced leagues and tournaments with cash prizes and trophies.
One evening recently at Joe's Sports Bar, a 20,000-square-foot warehouse on Chicago's North Side, Ms. Hoffmann's team was trying to boost its record to 3-0 in the Chicago league, started three years ago by two Ohioans. At the moment, 36 two-person teams are playing a seven-week season.
Ms. Hoffmann was playing with a substitute partner, but that did little to lift the confidence of Mr. Rotolo and his teammate, Jason Corn. "She kicks my a- most of the time," said Mr. Rotolo, a 28-year-old retail store manager, while nursing a plastic cup of beer on the edge of the playing court. Five games went on simultaneously beneath two dozen TV screens showing baseball games.
Ms. Hoffmann competed in a sleeveless white undershirt, flip-flops and green Capri pants. A former tennis player for Western Illinois University, she has played cornhole for three years and won several area tournaments. She says her game improved dramatically when she began flipping her wrist so the bag would spin through the air, rather than lofting it flat, as most beginners do. "There's no comparison," she says. "I have better aim and accuracy."
The first team to win two games wins a league match. The right-handed Ms. Hoffmann wound up and fired. Thud! The bag landed just short of the hole, but on the board. Her second shot landed just to the right. Her third slid off the board, and her fourth landed on top of her first two bags. Moments later, her partner, Kevin Huberty, a 26-year-old structural engineer, landed several shots to help the team to a shutout win.
Game two was over almost as quickly. After guiding her team to a 17-1 lead, Ms. Hoffmann eyed the target. She slung the bag just in front of the hole and it skidded in. Mr. Rotolo looked toward heaven. Ms. Hoffman sank a second bag. Mr. Rotolo failed to win any points. The match was over.