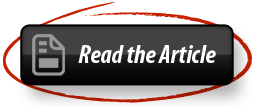 If you've been to a bar, tailgate or big outdoor event lately, you may have seen people throwing beanbags at a slanted wooden board with a hole in it.
Even if you didn't necessarily recognize it, this is cornhole, a game also known by the alternative names of bags, beanbag toss or even baggo. Cornhole, as it is officially called by most organizations, is rising in popularity. And some people are taking this traditional backyard pastime pretty seriously; a growing league of semi-professionals now tours the nation to play every weekend.
The California State Fair is gearing up to host its second annual cornhole championship on Saturday on the Miller Lite Racetrack Grandstand. Hosting two divisions – a serious one and a social one – the event currently has nine registered teams. The championship requires a $50 registration fee per team, and the winners will receive a still undisclosed amount of prize money.
The competition is held through the California Cornhole Association (CCA), which is working to promote the sport in the western region of the U.S.
Frank Geers, CEO of the national American Cornhole Organization, said the sport has broad appeal. "(We've got) 12-year-old girls, and we've got 92-year-old men pitching a bag," he said.
Most people get into the game after seeing it played at social events, or after playing it with friends. One player at the midtown Sacramento watering hole Der Biergarten recalls playing it with his family on camping trips. A couple years later, when visiting friends at Chico State University, he found himself playing "baggo" again in their front yards and on the streets of their neighborhood. For him, the game has always been a fun way to do something while socializing.
Jill Huckels, a student at Stanford University, described her experience of playing cornhole at bars as "refreshing," saying that "it's nice to be able to go out to a bar and experience alternatives to just sitting at the bar counter or dancing." She first saw cornhole at school events, but has done most of her playing in bars around Nashville.
Cornhole is played with two platforms, two sets of four bags – which are either beanbags or bags filled with dried corn kernels – and two teams made up of either one or two players. The teams take turns "pitching" the bags from an area called the "pitcher's box." The competitor cannot pass the line of the pitcher's box when throwing. All four bags have to be thrown in a row before the next player can begin. Once the players (whether it be two or four) have thrown their bags, they will move over to throw from the other side. All contestants will be pitching from the same side.
There are many variations, but the most basic rules state that a team much reach or surpass 21 points to win. A bag in the hole is worth three and a bag on the wooden board is worth one point.
The origins of cornhole aren't clear. One story attribute's the game's invention to Heyliger de Windt, a businessman from Winnetka, Ill., who patented a game named "Parlot Quoits," which resembles cornhole. Another story tells of a German man who invented cornhole as a safer amusement for a group of young boys, who had been tossing rocks in holes, rather than beanbags. Several others give credit to Native American tribes who used dried beans to fill up their bags. Whatever its origins, the game has evolved and groups such as the ACA and the ACO have created rulebooks, standard measurements and serious tournaments.
These culminate in the ACO World Series, a tournament that earns victors $30,000. The ACO is hosting World Series XII from July 25 to 29 in Owensboro, Ky. Geers said that about a dozen players from California will be competing in the event.
The presence of serious tournaments aside, most people play cornhole for fun – often with a beer in the other hand.
Urban Sports Los Angeles (USLA) is a good example of this. When Jeff Ahn proposed adding cornhole to its list of recreational sport leagues to co-founder Sae Lee six years ago, Lee was hesitant. Californians had not yet given the sport much of a try, and Lee feared that they would not sign up.
Much to Lee's surprise, 30 people signed up for the league the first year, motivated by the fact that cornhole was mostly played in bars, meaning food and drinks are also involved.
Last season, the club's fifth, saw the highest numbers so far, allowing USLA to host a cornhole tournament for 500 people (which included non-members) at an L.A. Live event in Grand Central Market.